Best Practices for Using Hyperlinks
In this example, you'll learn to add a hyperlink to a company logo that directs chart viewers to your company homepage.
Step 1: Insert your company logo on the chart master page.
– Select Master Page from the View menu.
– Select Picture from the Insert menu.
– Browse to your company logo image file and click Open.
– Drag and drop the image in the desired location on the master page.
– Resize the image, if needed, using the image corner points.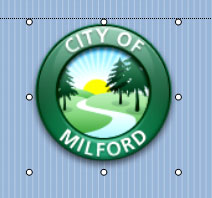 Step 2: Insert a hyperlink.
– Right-click the image. Select Hyperlink, then Edit Hyperlink.
– In the message box that opens, type a name for your hyperlink. Note that this name will be visible in the hyperlink display.
– Type in the address of your company homepage and click OK.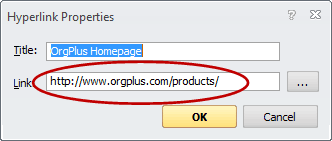 – Return to normal view by selecting Normal from the View menu.
– The hyperlink displays as a tooltip when you hover the mouse over the company logo.
– The hyperlink is activated by pressing Ctrl + click.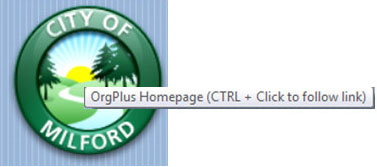 Hyperlinks add value to your charts as convenient shortcuts to company resources.