Data Refresh
Summary:
This article describes how to update OrgPlus charts when the data source has been modified. With OrgPlus's Data Refresh capability, users can easily update the charts without having to run through the data import wizard.
Procedure:
To use data refresh you must start with a chart imported from an external data source.
Charts opened through the network or emailed to another OrgPlus user will NOT be able to refresh. Only chart administrators who create charts will be able to refresh the data to update the chart.
After any modifications have been made to the data source and the charts need to be updated, open the chart in OrgPlus. (Here we have replaced Tina Nomura, Paul Stannard, Hugo Paz and Cathy Fineran with John Smith, Fred Jones, Bobby Stevens and Mark Twain)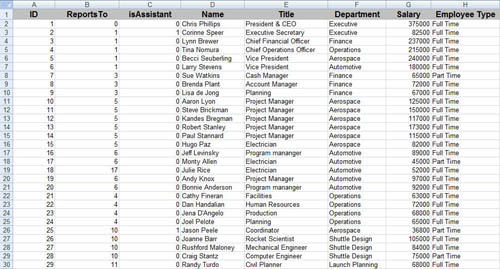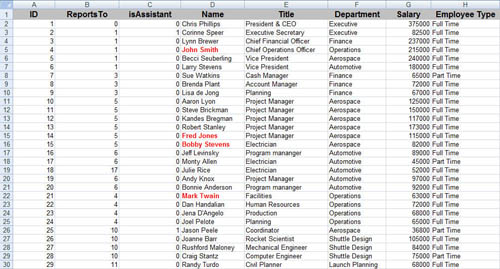 Open the original chart and select Refresh Data from the Data menu.
Because data refresh may be time consuming (especially for large charts), you will be prompted to continue. Click Yes.
After the refresh process completes, you have the option of viewing a log of all changes made during the refresh process. Click Yes if you want to view the log; otherwise click No.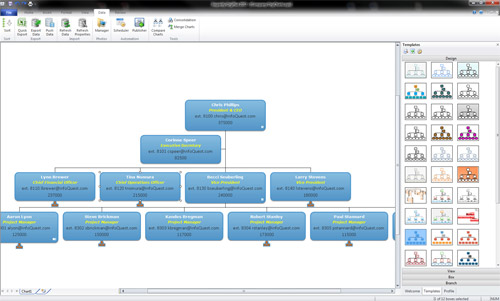 Note: Select Refresh Properties from the Data menu to
change the parameters set during the import process.
Return to OrgPlus Knowledge Base Articles