Scheduler: Using the OrgPlus Scheduler
In this example, you'll learn to schedule a data refresh and chart publication as a combined event.
Step 1: Open the Scheduler and select your file.
– Select Scheduler from the Data menu.
– Click the New button.
– Select Publish as the Task Type.
– Select a file from the list of published charts. *Note: only charts that have been previously published appear on this list.
– To refresh the chart before it's published, check.

– Click OK.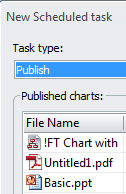 Step 2: Set your schedule.
– Click the Schedule tab.
– Use the Schedule Task drop down menu to choose the frequency of the scheduled event.
– Click OK.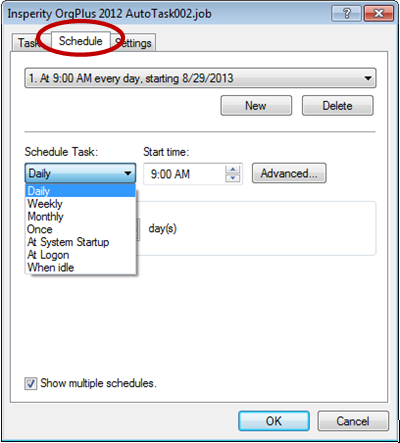 You've set the Scheduler, now you can forget it! Your chart will be refreshed and published according to the schedule you've selected. The chart is saved to your chosen location and is ready to view on demand.